Get Started With Ankeny's Favorite Kids Martial Arts Classes Today!
At Academy Of Martial Arts, we're setting students all across our community up for success and we can't wait to show you how.
Our Kids Martial Arts classes are built on the traditional teachings of Hapkido and Taekwondo with a focus on combining the best aspects of physical, mental, and emotional growth. From complete beginners to experienced athletes, we have something for everyone here.
We want our students to develop real life skills such as focus, discipline, teamwork, and respect. Introducing your child to Kids Martial Arts will help them become the best they can be -- if you don't believe us, simply try out a class here in Ankeny and you'll see your child's behavior and performance improve in no time.
Fill out the short form on your screen to learn more today or join us here in Ankeny to see it all firsthand.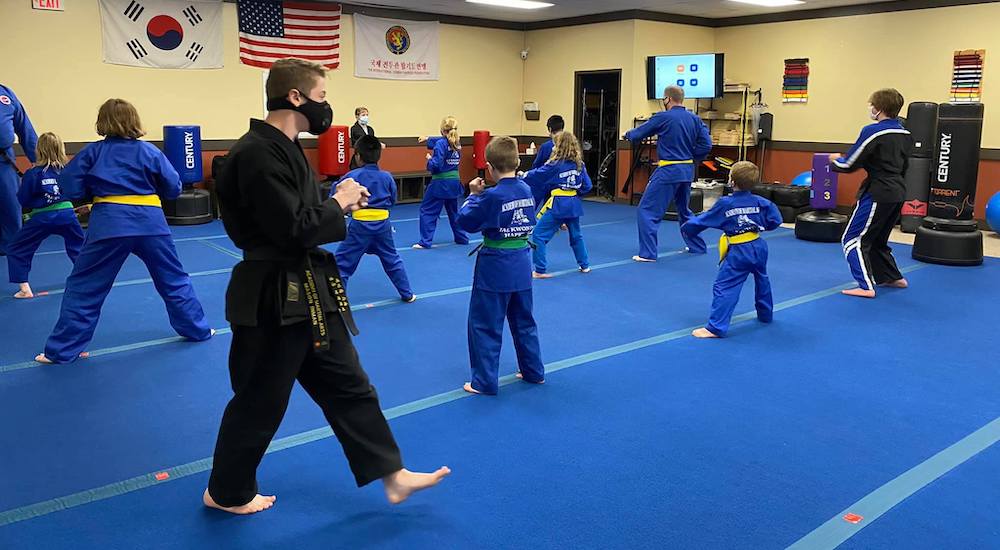 Why Choose Kids Martial Arts Classes?
Let's face it: It's harder than ever to keep your child active. There are a million things distracting them in their lives and there's hardly anything they'd rather be doing than sitting inside.
Our team here at Academy Of Martial Arts is working hard to change that.
Taekwondo is more than just a martial art -- it gives students the opportunity to pursue genuine growth by emphasizing core life skills. Our team of professional instructors at Academy Of Martial Arts want to help your child be more confident, disciplined, courteous, and respectful, so that they can succeed both on and off the mats.
We proudly serve Ankeny, Des Moines, and the surrounding area with high-quality Kids Martial Arts classes that will empower kids to be better students, siblings, employees, and leaders. Enrolling your child in our Kids Taekwondo classes isn't just about helping them learn awesome punches and kicks. It's about helping them grow and succeed in all aspects of life!
At Academy Of Martial Arts, your child will enjoy the best coaching Ankeny has to offer as they develop:
Improved balance and coordination
Incredible speed and agility
Well-rounded athleticism for any sport or hobby
Motivation to challenge themselves each and every day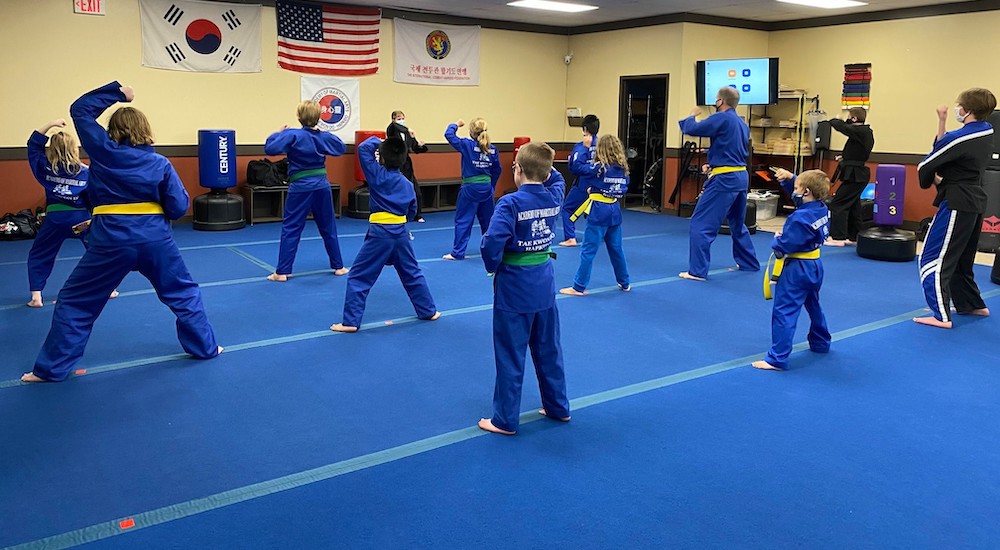 But Physical Fitness Is Just The Start. Here's How We're Making Your Child The Best They Can Be
The traditional teachings of martial arts are all about combining mental strength with physical achievement.
At Academy Of Martial Arts, we use a fun environment to keep students engaged and we use proven teaching strategies to equip them with the mental and emotional skills they just can't get in a classroom.
Our Kids Martial Arts classes are setting students across Ankeny up for success by offering them:
Better discipline and self-control
Genuine respect for all others
Unwavering focus and attention to detail
Self-confidence to overcome any challenge
Get Started With Taekwondo Today!
Academy Of Martial Arts is ready to help your child learn important core values through our Kids Martial Arts program! You don't have to guess at the results just check out our reviews! Taekwondo has helped students from around the Ankeny area become more confident, more respectful, and to lead healthier lifestyles.
Just fill out the short form below to get started with our Kids Martial Arts classes!