Get Personalized Training Through Private Martial Arts Training Here In Ankeny
---
Sign up for our Private Instruction at Academy of Martial Arts and get the personalized guidance, one-on-one instruction, and detailed feedback you need to achieve your goals. Our students come to us from around Ankeny because they know that we provide premium martial arts instruction, plus give them the detailed instruction required to get real results.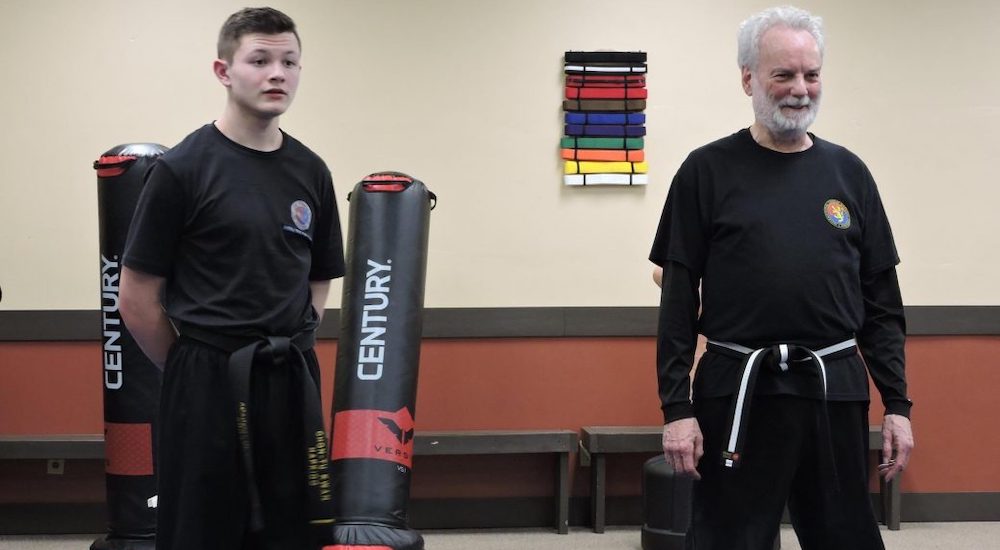 The Many Benefits of Teaching Private Classes
1. Level of instruction
When teaching martial arts, one of the biggest challenges is finding the right level of complexity for your instruction. Many schools deal with this by separating beginners from advanced students, but even then, level differences can be enormous. A fresh blue belt and a competitive red belt are worlds apart. Private classes let you teach at the perfect level of complexity, providing a challenge, but not overwhelming our student.
2. Customized techniques
One of the famous clichés is "Tae Kwon Do is for everyone". Though that might be true, the same Tae Kwon Do does not work for everybody. With private lessons, we offer techniques that fit your student's level, natural attributes, and preferences.
3. Addressing specific issues
we want to help as many of my students as we can, but usually, when a group class is over, the next group is already storming the mats, so there's not enough time to solve everyone's problems. With private lessons, we can take all the time to solve student problems, which help break through plateaus.
4. Introduction to the sport
Private lessons can serve as a safe environment to learn the basics of the art you are teaching, allowing newcomers to get comfortable before joining group sessions.
5. Accommodating different schedules
Entrepreneurs, healthcare professionals, security guards… we could go on. Many parents don't have a standard 9 to 5 job. Private lessons can be a great option for those that aren't able to have their student attend the group classes on a regular basis
How we teach a private lesson
There are basically three kinds of private lessons we teach:
Beginner privates
Recurring privates
Single privates
For beginner privates, we offer a multiple-lesson package teaching the basics of your art (Tae Kwon Do, Hapkido, Stix4Kids). For recurring lessons, we will create a custom curriculum keeping the level, attributes of the student in mind. For single privates, we usually teach techniques to help the student with the problems he or she raises.
A typical private looks like this:
5 minutes warm-up (for beginners we'll work on basic movements, for more advanced students we prefer repeating the techniques from last class, or drills relevant to the topic of the class)
15 minutes techniques (usually between 3 to 5 techniques)
5 minutes for filming the techniques
5 minutes of specific activities to review
Tips & Tricks
If you are scheduled and have to miss your private lesson please notify the instructor asap to reschedule. This way you get credit for the missed lesson
Come Dressed and ready to go, or come a few minutes early and change at the academy so you are ready to go when the lesson starts.
Ask questions, and the instructor will ask you if there is something specific you wish to work on. Tell them!
To learn more about Private Martial Arts Training, simply fill out the short form below and we'll reach out to you!